Turnkey Web Tools, Inc. was originally established in 2001 as Turnkey Solutions. By 2003, the steady success of our ecommerce software solutions grew us into the strong, privately owned and funded corporation we are today. Our headquarters is based out of Murrietaa, California which is just north of San Diego.
At Turnkey Web Tools, our ultimate goal is to deliver high quality, easily accessible, cost-effective ecommerce software solutions to small to medium-sized businesses. We achieve this goal through the innovation, commitment, and expertise of our in-house software development and customer support team. Through their combined years of experience, we are able to provide our web-savvy customers with the highest quality ecommerce solutions available.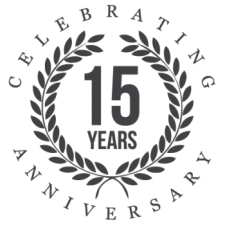 Customers World Wide
We have serviced over 20,000 satisfied customers (and counting) across the globe.
Secret To Success
We have contributed to the success of thousands of eCommerce stores.
Vast Experience
We have over 20 years of experience creating websites and powering eCommerce.
WHAT OUR CUSTOMERS ARE SAYING
We started our on-line business 13 years ago. Used a homemade web site until about 2 years ago. At that time I decided we needed something more modern, uniform and easier to navigate and update. After reviewing many options we decided that Supshop was exactly what we were looking for.…
- James Jarvis -
As a web consultant and programmer, I set out in 2005 to find a shopping cart I could recommend and install for my clients. After much research, I settled on SunShop. It was full featured, reasonably priced, scalable, and provided access to most of the source code. I've installed and…
- Jim Roberts -
When I launched our website almost two years ago, my web designer suggested SunShop to build the platform with. And, it was the perfect suggestion! Loading products into the database is so simple, even I can do it! Which has saved us lots of money because we don't have to…
- Yolonda Morgan -
Although at at present I only have one install of SunShop, my clients and I are very happy with the product. It was easy to install and configure. My client particularly likes the backend with regards to reports on customers and items sold. They also appreciate that there is an…
- Michael Brock -
My wife Kristen and I make handmade pottery together. We love what we do but found it difficult finding our niche customers. SunShop has made it easy for the two of us to build our site ourselves. Now we have quit our day jobs and sell our work directly to…
- James Robert Page -
SunShop allowed us to implement a Shopping Cart system that met our clients needs and our budget. Installation was relatively simple for a non-technical business owner and maintenance has been a breeze. We hired a 3rd party to do some some initial customization for us to enable an ongoing product…
- Craig Weindling -
Prior to switching our website to TWT's SunShop shopping cart, I spent more time dealing with coding to gain the functionality we desired in the .ASP platform than we did growing our online presence. Through a random search, I came across SunShop and was pleasantly surprised at the feature it…
- Tony Mock -
Having trawled the internet looking for a smart, modern e-commerce solution, I thankfully stumbled upon SunShop. Not only do Turnkey Web Tools provide a cheaper alternative to some of the better known alternatives, it also understands the needs of the present day e-commerce site, providing regular updates to keep up…
- Richard Fox -
I have used a number of shopping carts and now have been searching for the last month for a replacement due to the inflexibility and limitations of my current site. I was very impressed with the look, features, reviews and forum comments for SunShop and once I contacted SunShop with…
- Alan McVie -
I have been a TWT client for about 10 years now, and I have been constantly impressed with the top-notch software they continue to add and the incredible features they continue to deliver from SunShop to PHP Live Helper. I keep my reseller account stocked with licenses because I'm always looking…
- Eric Gillette -
More Than 20,000 Satisfied Customers
Get Your eCommerce Store Online Today